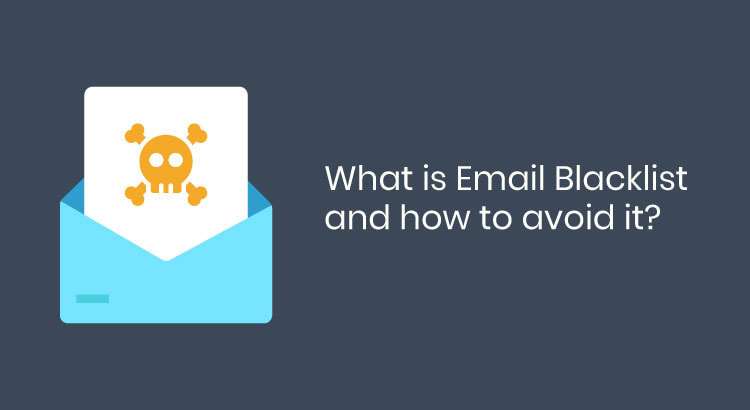 Ways to Get Rid from Email Blacklists
Administrator, 4 months ago
4 min

read
282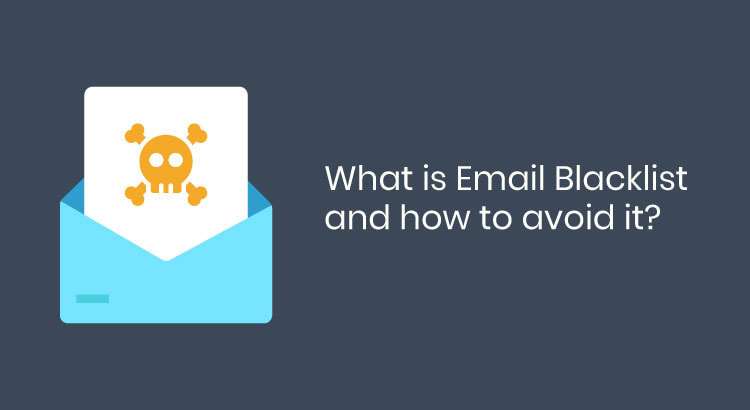 Sending out an email campaign or sending unlimited emails at once might take a lot of time. For example, you'll need to compose copy, find photos, prepare the message in your email service provider (ESP), select your segments, and send the email.
With all of the effort put into a campaign, it's unfortunate to recall that some emails never even reached the inbox, effectively invalidating all of that effort. It could bounce due to a bad email address or a full inbox. It could be sent to the wrong person due to a typo, or it could be blocked from ever reaching an inbox due to a blacklist.
Anyone can make a typo or use a poor email address once in a while, and it's easy to repair. Being placed on a blacklist, on the other hand, is a serious matter. Most marketers are likewise unfamiliar with it.
If you're using a reliable email service provider, you're unlikely to have been included to one of these lists. Campaign Monitor, for example, keeps their own IP addresses clean to ensure that your emails are delivered at a high rate. Even so, knowing how blacklists function might help you better grasp how email works—and what to avoid.
A blacklisting of your IP or domain might be anything from a little annoyance to a serious roadblock for email delivery. Because most email marketers are concerned about deliverability, understanding how blacklists function and what you can do as a sender to reduce your chances of being banned is crucial.
In this article, we'll go over the basics of blacklists and how to avoid them.
How to stay off the blacklist in the first place
When it comes to email blacklists, it's always better to be safe than sorry.
If you follow email deliverability best practices, your email marketing performance, and brand reputation will improve dramatically. In this manner, you can eliminate the chance of being blacklisted while increasing the effectiveness of your email advertising.
Here are ten dos and don'ts to keep your email from being blocked or blacklisted:
1. Do not purchase email lists. Ever. These folks are likely to designate your unwanted emails as spam, and there's a strong possibility that a spamtrap is on the list as well. If you send an email to a spamtrap, you'll almost certainly be blocked.
2. To confirm email list subscribers, utilize double opt-in. This ensures that subscribers are using valid email addresses and are joining up with their own email addresses.
3. Don't send the identical stuff over and over. Each email you send should have original content. This will not only keep you off blocklists, but it will also keep your subscribers interested.
4. Don't entice readers with ambiguous stuff. Include a concise topic line as well as a call to action.
5. In every email, offer instructions on how to unsubscribe.
6. Keep an eye on your transmitting frequency. Send emails on a regular basis, but be careful not to overwhelm your recipients. (To keep your email list fresh, we recommend sending a message at least once every six months.) Most email senders should avoid sending more than once or twice a week, unless they are a daily sender like Groupon.)
7. Send an email from an authentic address that is verified by a human. Spam filters are triggered by email addresses with arbitrary letters and numbers, and your email may be blocked as a result.
8. Request that your email address be added to their contact list.
9. Maintain proper list hygiene. Clean your email subscriber list on a regular basis to avoid sending emails to invalid or non-existent addresses.
10. Make sure your email server is malware-free. A compromised email server can be used to send spam as part of a botnet. (A prospect once came to us with severe deliverability issues that weren't explained by their mailing procedures.) We investigated and discovered that their web server had been infected and was sending out spam emails. They were completely unaware. Their deliverability improved dramatically when we cleaned it up.)
Related posts