2,119 total views, 9 views today
67% of consumers indicated they preferred to learn about a product or service by watching a short video rather than reading an infographic or an article. As a result, one thing is for certain: long, text-based emails are becoming obsolete. The new king is video.
Learn how to use video effectively in your email marketing campaigns by reading this post. We'll also cover how to incorporate videos into emails in a way that immediately grabs the reader's attention. In addition, we'll learn how some of the world's most well-known firms employ video email marketing to stay on top of their game.
Using video in emails has many benefits
In order to produce an effective 60-second video, you need a crew, a theme, and the correct equipment. You also need to capture hundreds of sequences, select the finest ones, and put it all together in a single shot.
In return, what do you get? To begin with, the click-through, open, and conversion rates are all increased as a result of this. A video in an email encourages viewers to click play. It piques the interest of the recipient and arouses curiosity. Compared to writing a slew of educational texts, making a few short videos can get your point across considerably more quickly.
It's all in the numbers. Commence with the most enticing: return on investment (ROI). Every year, marketers are asked if video generates a return on their investment, and the answer is increasingly affirmative.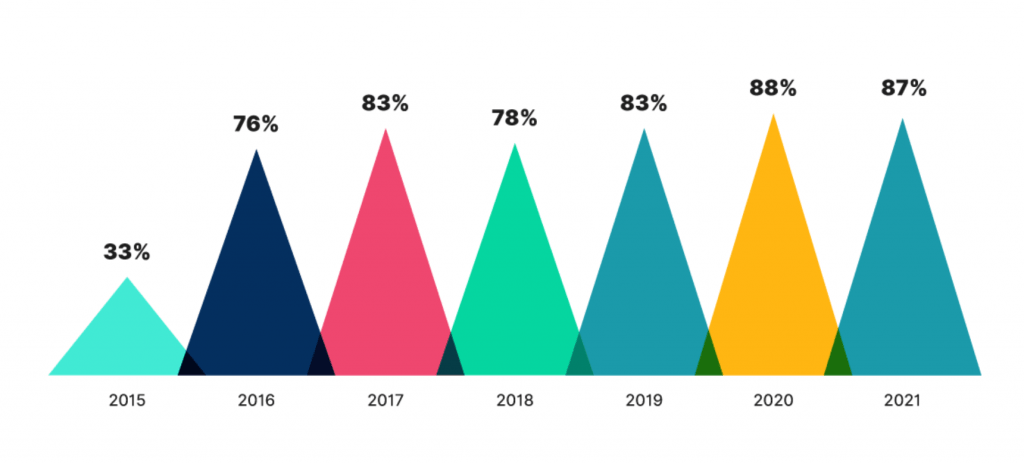 Video has a positive ROI for most advertisers, according to Wyzowl.
There's no reason why you can't join the video binge-watching craze. Seventy-eight percent of marketers claim video has helped them boost sales. The coronavirus epidemic had a surprising effect on the audiovisual business. 47% of marketers and business owners stated video marketing has become a requirement because of the additional hurdles associated with the pandemic.
Best Email Marketing SMTP Solution is here.
Slowly but surely, the number of marketers who link video with fewer customer service calls is increasing: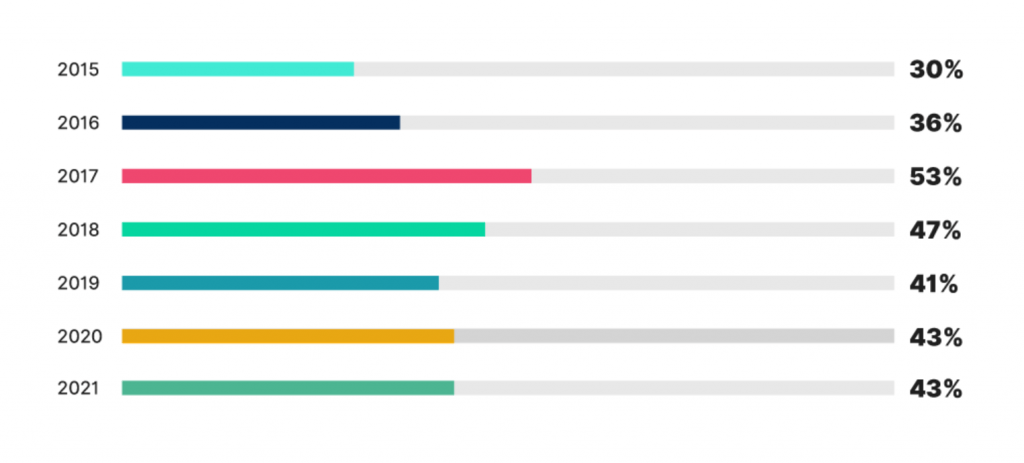 Including video in an email marketing plan has resulted in a decrease in consumer queries, according to Wyzowl.
What about your clients? They're definitely drawn to the most interesting information. 84% of customers believe that watching a brand's video influenced them to buy a product or service. In addition, videos are more than twice as likely to be shared with peers as still images.
Let's have a look at the advantages. Marketing, sales, and business owners can all benefit from video, but they must be intelligent in their use of time and resources. Our piece on video marketing tactics and strategies has further information on that.
Making a video? Here are some things to keep in mind
Now all you'll need is a little imagination and some free time to put together your film. Listed below are some tips to assist you to gain more views and pique the curiosity of your customers.
Relevancy
Make sure your videos are always on topic. Don't mimic some trendy formats just because your competitors do so; instead, consider who your target audience is and what kind of material would be of interest to them. It's possible that they're losing money and you're unaware of it. Don't stray from what you believe your intended audience desires.
Brevity
A 30- to 90-second promotional video is the sweet spot. For videos that are more than a few minutes long, it's best to break them up into many emails and send them one after the other. In order to keep your viewers engaged, the initial few seconds of your video should be the most exciting, intriguing, and engaging.
Personalization
Real people are a better way to connect with your audience than generic icons and bland imagery. Simple vector animations, on the other hand, will suffice if you plan to delve into the technical aspects of your project. The title-to-content correlation is critical, so make sure you're addressing the challenges your customers face.
Title-to-content correspondence
Don't use clickbait to catch your subscribers' attention; instead, treat them with respect. Subscribers' faith in you will be shaken if they watch your video and discover that it has nothing to do with the video's title. They won't interact with your stuff after that.
Consistency in appearance
It's important that your videos are distinct and consistent with the rest of your brand. Hiring a skilled full-time employee instead of distributing production responsibilities to many freelancers each time you require graphic content can ensure this.
Optimization
Add a description if you post your videos to YouTube. The opening three sentences of your essay should contain the most important ideas and keywords. Make certain to include tags and to place your video in the appropriate category. YouTube's algorithm examines all of the data to determine the video's content and then suggests it to users based on their past requests and viewing history.
In the end, this is it
Consider the possibility that some of your subscribers may be hard of hearing or hard of seeing. Additionally, some customers may be suffering from a faulty set of headphones or a bad internet connection. You don't want your users to be frustrated, therefore provide them with an alternative solution at all times. If you're targeting a global audience, be sure to provide subtitles and a description for each video.
Video email marketing can be a lot of fun, and getting started doesn't have to cost a lot of money. Make sure the environment is calm and the lighting is bright enough to record basic welcome videos or testimonials at your office.
Increase your email marketing stats and keep your audience engaged by using videos in your emails. SMTPServer's video email customization is quick and easy, so sign up for a free account today and give it a try!
Link