882 total views, 6 views today
It's very important to greet your subscribers when they subscribe or signup for the first time on your website. Welcome emails attract customers at the very beginning and first impressions benefit in retaining customers.
SEND WELCOME EMAILS IMMEDIATELY
Try to send emails as soon as subscribers sign up. In today's world customers are habituated with welcome emails just after signing up. So don't be the latecomer. You can use automated platforms to send your welcome message as soon as subscribers engage.
PORTRAY YOURSELF
In the welcome email, you can tell your story of how the brand emerged and what are your facilities to mankind. You can briefly introduce yourself and then explain why your products are unique. This is one of the best ways to send a welcome email to subscribers who do expect to know a little more bout you at first conversations.
WELCOME EMAIL SERIES
It is not necessary to send one welcome email you can send multiple welcome emails in a series. Research has shown that 3 welcome emails in a series have given 90% more orders than a single welcome email.
SUBJECT LINES
Subject lines are very important in welcome emails, Good subject lines can increase your sales rate and also gives interest to the customer to browse through your different products. A few great subject line examples are:
Welcome to the [brandname] family.

Welcome to [brandname]. Get started with us.

Hi,[ Alex] Thanks for signing up.
GIVE EMAILS A DISTINCT PERSONALITY
Send notes from founders showing gratitude for signing up. You can remind the new users about what they signed up for by showing the product in the email. Uniquely design your email to give it a distinct look, email templates will help you do so.
DEMONSTRATE YOUR PRODUCT
Show subscribers how your product works and what are its benefits this will help subscribers to understand the features and the chances of buying the product rises. It is advised to add it to a welcome series of emails. The more you let your customer know about you the more they will show interest.
UPDATE WELCOME EMAILS
Updating welcome emails is equally necessary, changing text and phrases and giving trendy designs will assure that you are up-to-date with the new era. You can update your welcome emails over 6 months or 9months. But if you are adding offer emails in the welcome series you must update them accordingly with the current offer.
Choose the best SMTP Server here.
EMAIL WRITING TIPS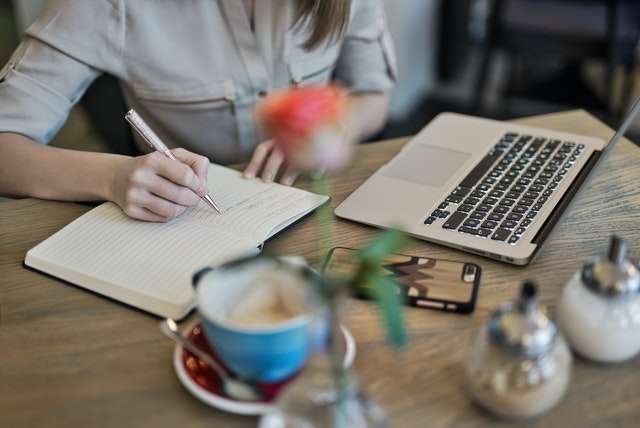 Choose your audience
On all platforms, it is necessary to choose the audience first, who will be needing your product, and how much the capacity of your audience is, sending emails to anyone will be an unnecessary waste of resources and will not give any results.
Send necessary emails only
Do not send emails without a reason it may annoy the subscribers and some of them might unsubscribe from your mailing list. Maintain a proper emailing strategy you can make a plan to send mails at intervals to communicate with your subscriber.
Following proper email structure
A good email always sticks to the format and the best format is as follows
Subject line

Greeting

Opening line

Content

Call to action

Closing line

Sign off

Signature
Write in active voice
 Writing in passive voice is formal and professional and it's difficult to express most of it. Using an active voice will make you feel more confident.
Start with the most important
Write crucial pieces of information at the beginning of the content, It is better to write the most important points first and then provide other arguments in the background. 
Keep it short
A short and sweet message will ensure the perfect deliverability of the email. Lengthy points will shadow the critical part and emails will remain unanswered. 
Use of proper grammar
Check spelling and grammar before clicking the send button. Incorrect spellings indicate an unprofessional manner and can leave a negative impact on viewers.
Keep a calm tone
In emails, it is necessary to maintain a calm tone throughout the email, positiveness, and patience is a factor to be noted in the email. It is essential to be intentional with your word choice and understand how the recipient intercepts it.
Effective Call to action
By including a call to action you can get your desired result, recipients are not aware of what to do next unless they are informed,  provide dates and details if you need them, ask them a date of response in need, and break down complex requests into steps. This is a very effective strategy do not forget it.
Use email closing sentence
For a better email, a closing sentence is required to indicate the end of the content. In this part you can show gratitude, set plans and meetings, or show a willingness to help.
Offer a deal
You can offer a discount or incentive to new subscribers to engage them quickly, it will also create goodwill between your business and new users.
Link