892 total views, 4 views today
Most marketers use email pop-up strategies for increasing their email lists. Because there are more types of pop-ups in this method, you can use different email pop-ups according to your website.

It depends on you where you want to display your email pop-up and what type of content your email pop-up will contain. In this article, we will discuss some types of email pop-ups and the right way of displaying your pop-ups.

Keep in mind that the types which will be discussed are not the only ones to use for your website. But these types can be considered for performing well in generating more leads. There are mainly four types of pop-ups that perform very well.

– Lightbox pop-ups
– Click-activated pop-ups
– Side pop-ups
– Bar pop-ups

1- Lightbox pop-ups

A lightbox pop-up is the most popular and almost every website uses this type of pop-up. When you use this type of pop-up, your visitor sees an overlay over the webpage while viewing. The webpage becomes dim and the whole focus is on the email box.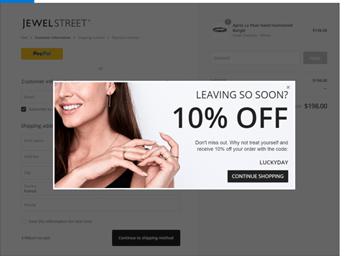 It is important to know that it is irritating for your visitor to see a pop-up while viewing the webpage. So, you should make sure that the pop-up appears at right time. The best way is to use an exit-intent pop-up.

This exit intent pop-up appears when the visitor is about to leave the webpage. It is done with the help of using web visitor tracking. On the desktop, the mouse movement helps in tracking in order to know whether the visitor is leaving the page or not.

On mobile, taping helps in identifying the exit intent of the visitor. These pop-ups are useful for getting quality leads without frustrating the viewer.

2- Click-activated pop-ups

These are also called click pop-ups. These types of pop-ups appear when the visitor clicks on a specific button or link. This button may be placed on the sidebar or at the end of a blog post. By clicking on the button, an email box will appear instead of opening another webpage.

This button should be stylish or attractive in order to get the attention of your visitor. By using this type of pop-up, your visitor will feel comfortable and will not feel frustrated.

3- Side pop-ups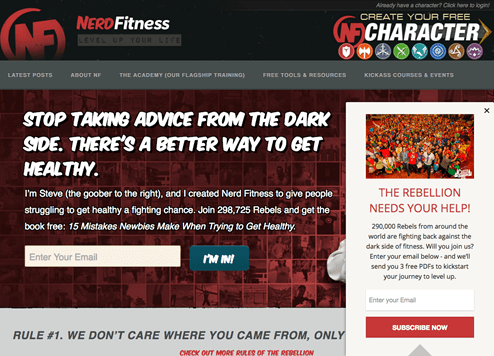 These pop-ups require a small portion of your webpage for showing the email box instead of the whole screen. These pop-ups are effective to get the attention of your audience. These pop-ups are not frustrating as the whole page pop-up.

You should make sure that side pop-ups don't cover any other information for your visitor as it will affect your bounce rate.

4- Bar pop-ups

These pop-ups are in the form of floating bars on the top or bottom of the webpage. These are also called opt-in or floating pop-ups. Their size is limited to a small portion of the webpage and it will not affect the visitor's experience.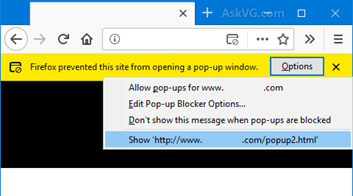 Make sure that your pop-ups should not leave a bad impact on your visitor. No matter which type of pop-up you are using, make it easier for your visitor for handling pop-ups. Link