537,023 total views, 13,118 views today
Does your email list look somewhat unclean? When was the last time you got your email list cleaned?
If the answer is never, then you are probably wasting time, effort, and money on marketing to people who are not interested in your services or brand.
Here comes the role of Email cleaning or scrubbing.
How to Create an Email List from Scratch
Email marketing is a game about numbers. Email marketing statistics indicate that the average open rate is just under 25%, and less than 5% click-through on the bid in an email marketing.
You need a good email list before we talk about email list cleaning. Get as much knowledge as possible on how to build an email list so you can work on the leads.
It is easier to know how to build an email list from scratch. Get started with a lead generation tool like Hello Bar.
You may create a top bar something like this (shown below) to invite people to sign up for your email list.

In exchange for a lead magnet, you can ask people to sign up for your email list. You may use a discount, checklist, or cheatsheet to achieve that.
Believe me, you will start getting email addresses like crazy. Now comes the email list cleaning.
What Does it Mean to Clean an Email List?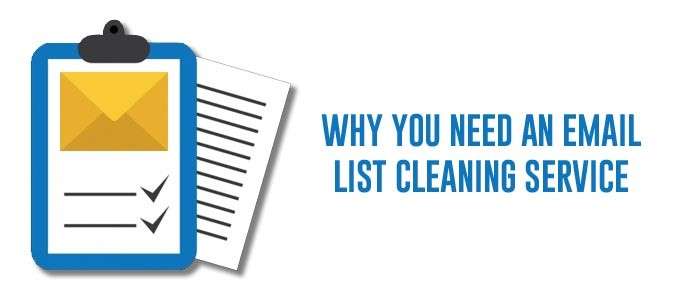 Cleaning the email list means deleting inactive and irrelevant data from your email list. For example, you could scrub your email list of everyone who has not interacted with any of your emails in 90 days.
It's also the time to delete from your list someone who has deliberately unsubscribed. I suggest doing this immediately, but it's time to get rid of those emails if you've delayed it so far.
You can either manually or automatically clean your email database. Since it is much quicker and neater, I prefer the latter.
Read More about Best Email List Cleaning Service Provider to Make Email List Cleaning Faster for You 
How Do You Know It is Time to Scrub Your List?
You may not have to clean your list as often as once in a week unless it is a huge list.
To begin with, I suggest cleaning up your email list every three months. Consider this as quarterly cleaning for you. To keep up with the increase in email list volume, shorten the intervals between scrubbings as your list gets huge.
Conclusion
Email lead generation is just the beginning of the game. But once you collect your email database, you should keep your email list healthy and keep scrubbing your email list.
Email list cleaning does not mean you should stop developing your lead generation strategies. You should continue ramping them up. You should clean emails off your list and keep adding new ones. That is how the game is played. Link