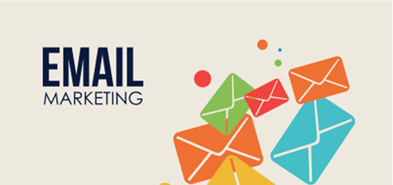 How to create a successful email blast campaign
Administrator, 1 year ago
3 min

read
349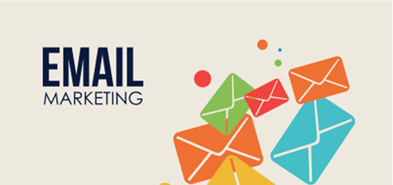 While creating email marketing campaigns, most companies don't know what they are doing. They just send out a lot of emails, hoping that something will happen and they will get more conversion rate. Here is the good news for you, because it is not difficult to create an effective email marketing campaign.

All you have to do is to know what you are doing and invest time and energy. This article will guide you step by step to understand the techniques required to create email marketing campaigns that will attract attention and gives you more sales. For creating a successful email marketing campaign, you have to understand the following steps.

1- Knowing your target audience:

You should ask this question to yourself about "Who am I targeting". It is a very important thing to understand whether you are going to create your first email marketing campaign or a hundred. First, you have to know what your subscribers want to receive from you. Whether they are interested in your service or your product.

You have to keep in record the sales information of your subscriber. You can also get the idea of whether your subscriber is rich or not. If you know your target audience then there are more chances for you to get the trust of your audience.

2- Determine the goal of your campaign:

If you don't identify your goal then it is not possible for you to make your email marketing campaign successful. You should know whether you want your subscribers to download or purchase anything. Effective email subject line shows the purpose of your campaign. It is also important to know the right time for sending emails to your subscribers. Because if you are trying to sell anything then you should send an email during the daytime.

3- Writing email message:

For creating a successful email blast campaign, your email should be well written and it looks professional. There are some things that you should consider while you are writing an email. You can choose the sender name either your company name or your own name. As we mentioned about subject line should be effective for grabbing the attention of your subscribers.

Another little thing that is often ignored is email preview text, which can determine whether someone has opened your message. In addition to displaying the first line of the email, you can also use the title as an attractive preview of the email or an attractive call to action. And also focus on the most important section in your email which is a call-to-action button.

4- Test and optimize:

After sending the email, you should analyze campaign results to track metrics and identify potential areas for improvement. How did the recipient respond to your bulk emails? Do your subscribers open and reply to it, or ignore your email? If they unsubscribe, you should try other methods for improving your campaign.

Final thoughts:

Many people think that email blast is another term of spamming. But it is not right. We can build the trust of our subscribers if we use proper personalization and segmentation methods.
Related posts